130 Cards
Choose Colors With A Deck of Cards
Better and more flexible than CMYK colour charts and fan-style swatch books.
And no subscription required. Download the free swatch files (for Adobe CC).
130 Cards, Millions Of Combinations
Choose Colors And Make Color Schemes – Whatever The Project
Swatchos are a box of 130 cards to help you choose and work with colours. And because they are swatch cards they're perfect for moving around to create colour schemes for your project – whatever the project might be.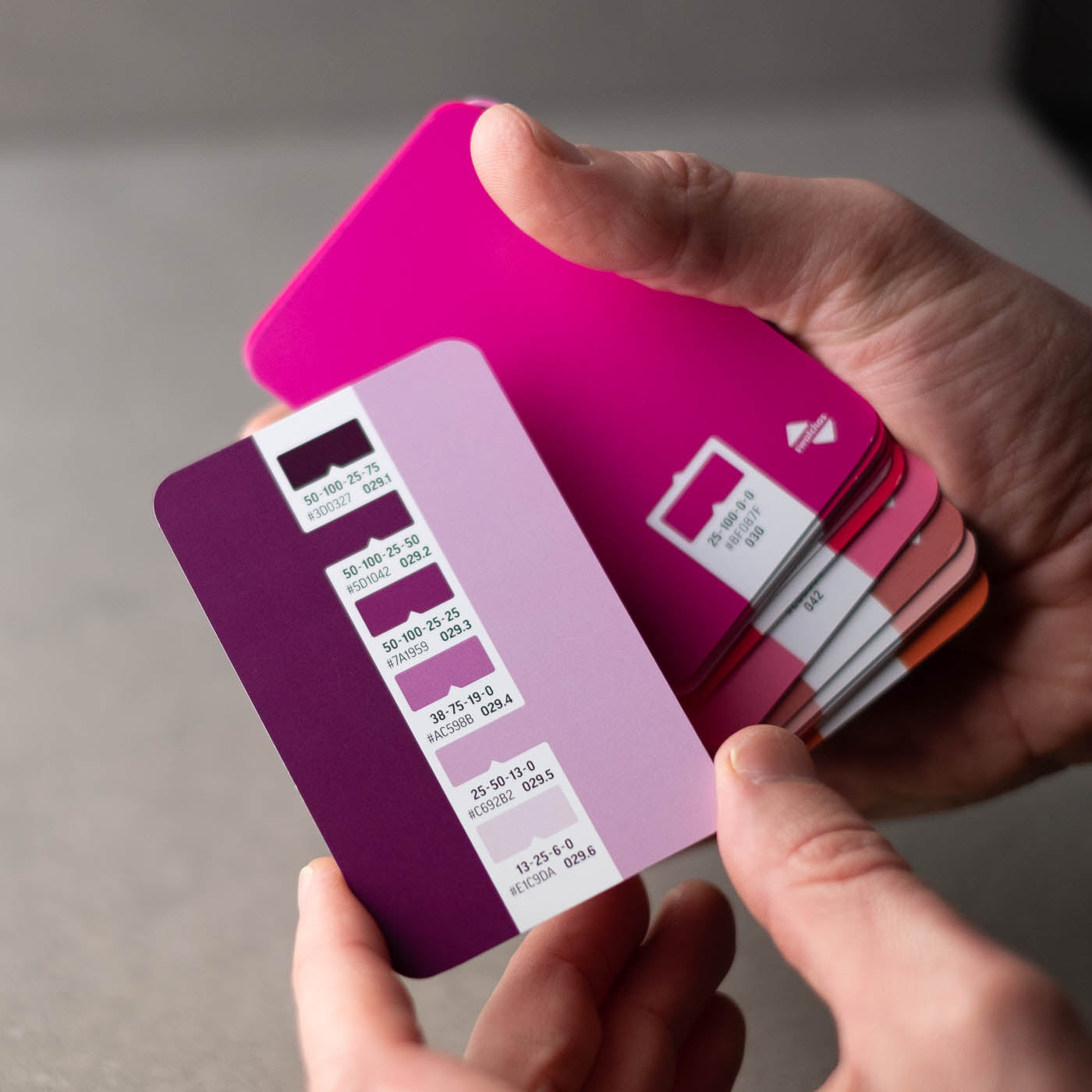 Use Your Hands
Swatchos were created for your hands. They're designed to be played with, mixed up and enjoyed. Get away from your screen for a moment and enjoy the process.
Hi! I just received my Swatchos. I just wanted to say how brilliant they are and thank you for coming up with this amazing idea!
An e-mail just to say I LOVE the swatchos. It's so helpful for my brand development projects.I immediately urged two designer friends to order it too. ; )
Love the colour cards and going to be amazingly helpful. Love how they just all store easily in a little box.
I recently bought your swatchos and really love working with them.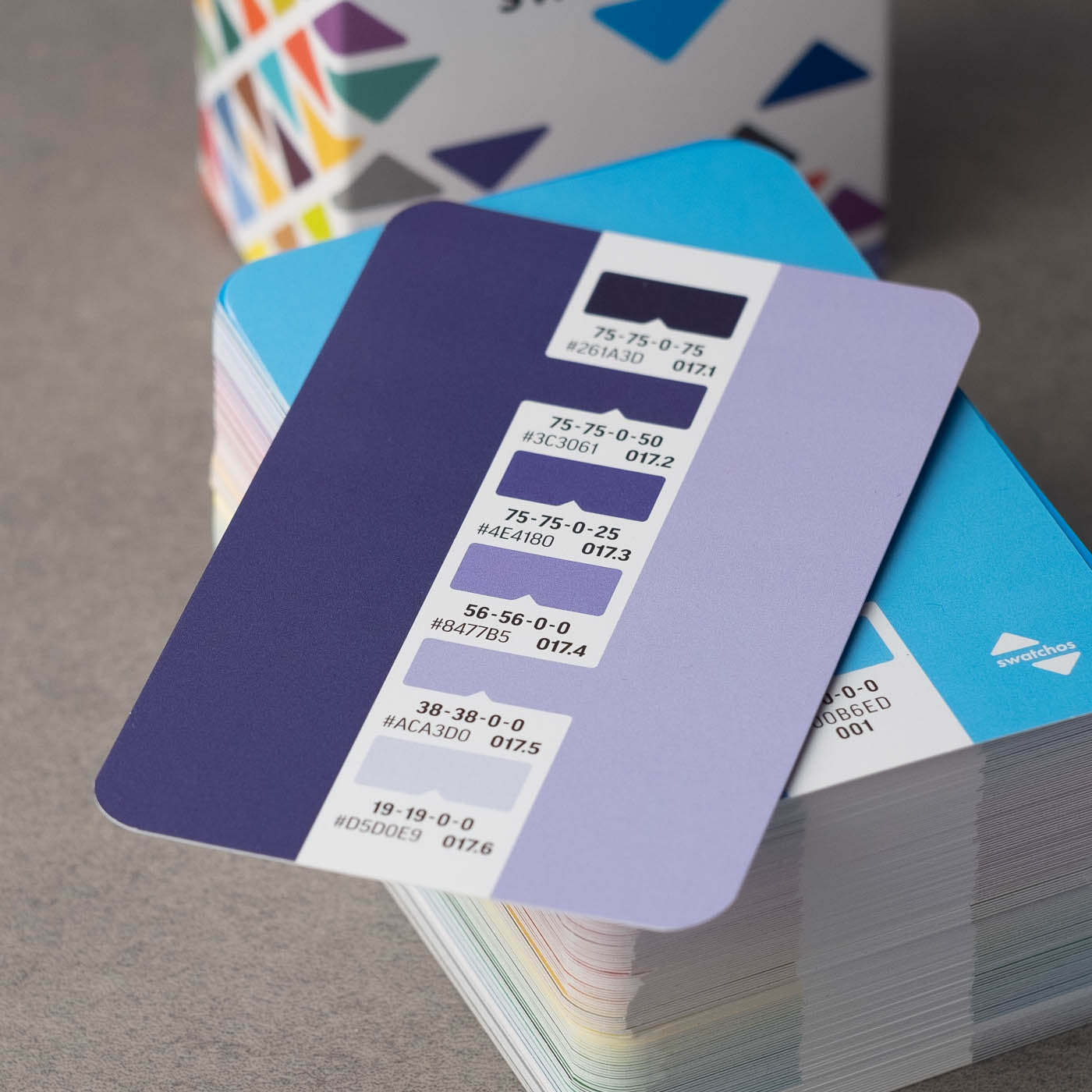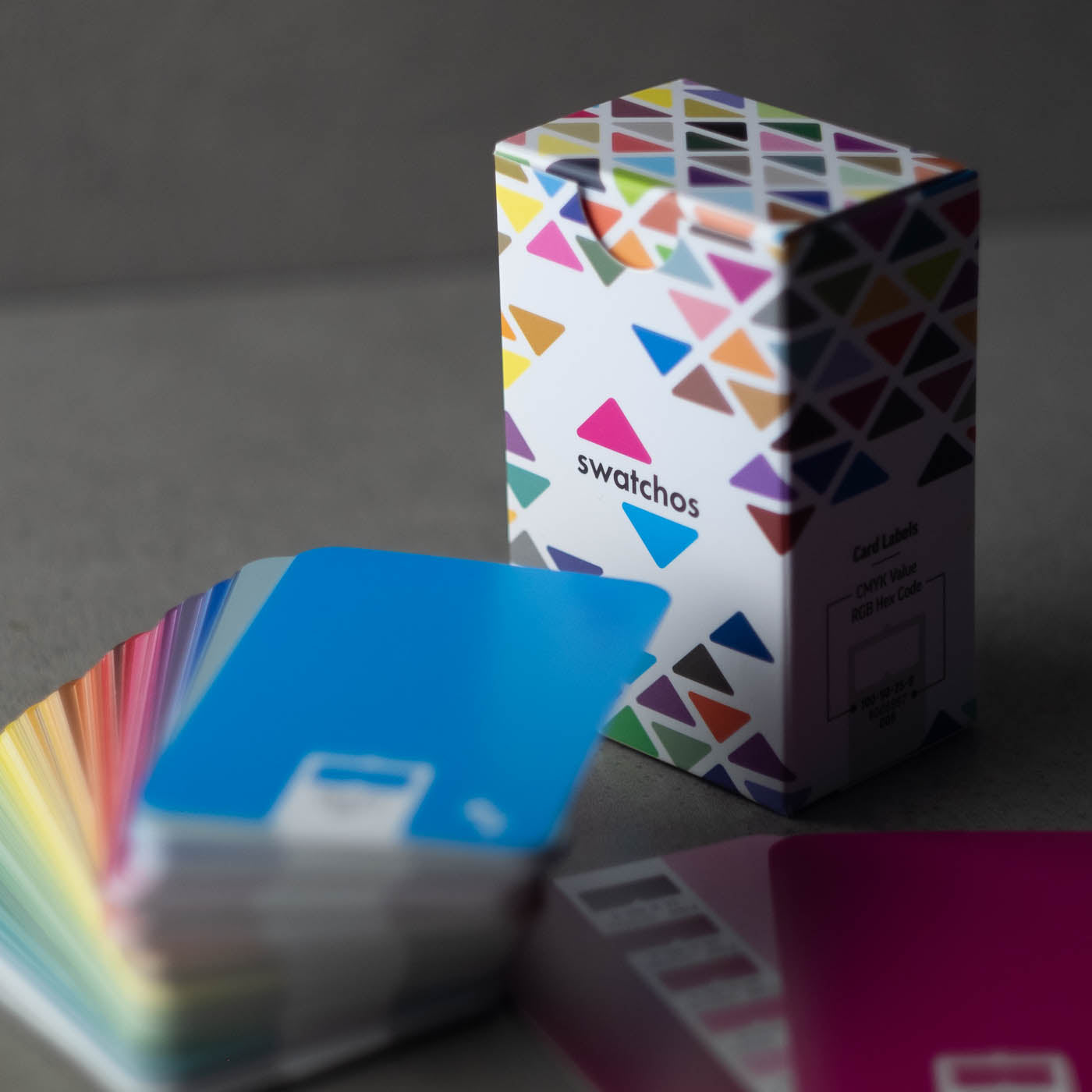 How can you use Swatchos?
The cards can be used in so many different ways and I'm sure people will see uses in them that I didn't even imagine. Here are just a few ideas:
Choose a group of CMYK colors for a logo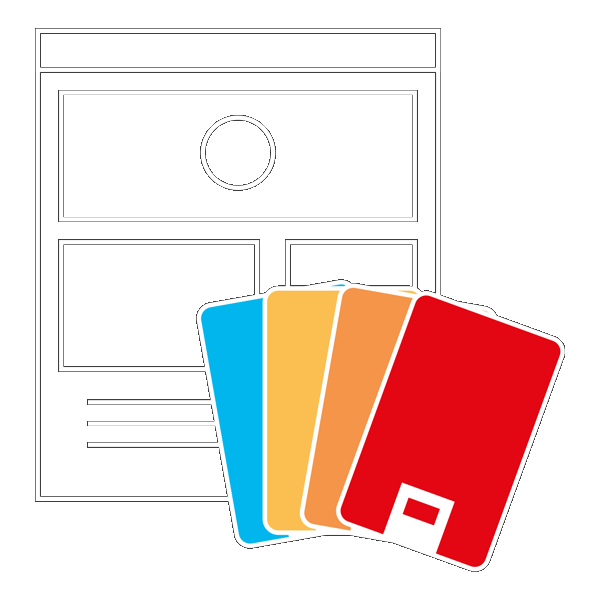 Choose RGB colors for a website project or app design
Plan colors for a room in a house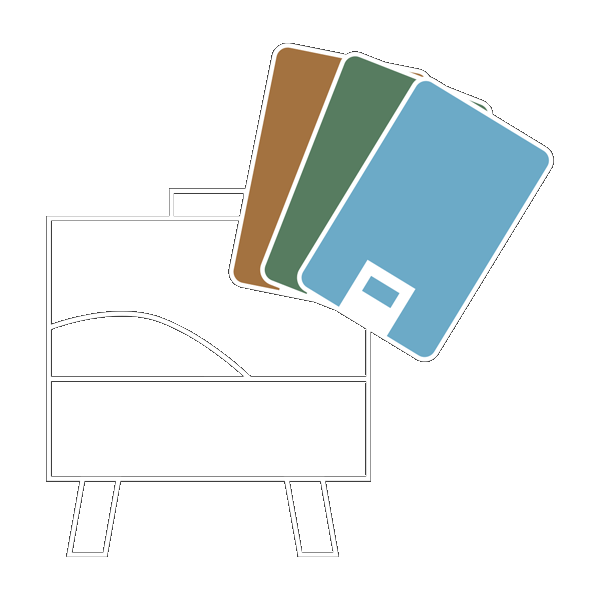 Plan color choices for a painting
Choose CMYK colors for print and know how they'll look
Use your hands to create
Millions of Combinations
There are millions of combinations you can create with a pack of Swatchos. And that's just using the front colours. When you use the back colours as well the number of combinations gets really ridiculous.
8,256
2 colour combinations
349,504
3 colour combinations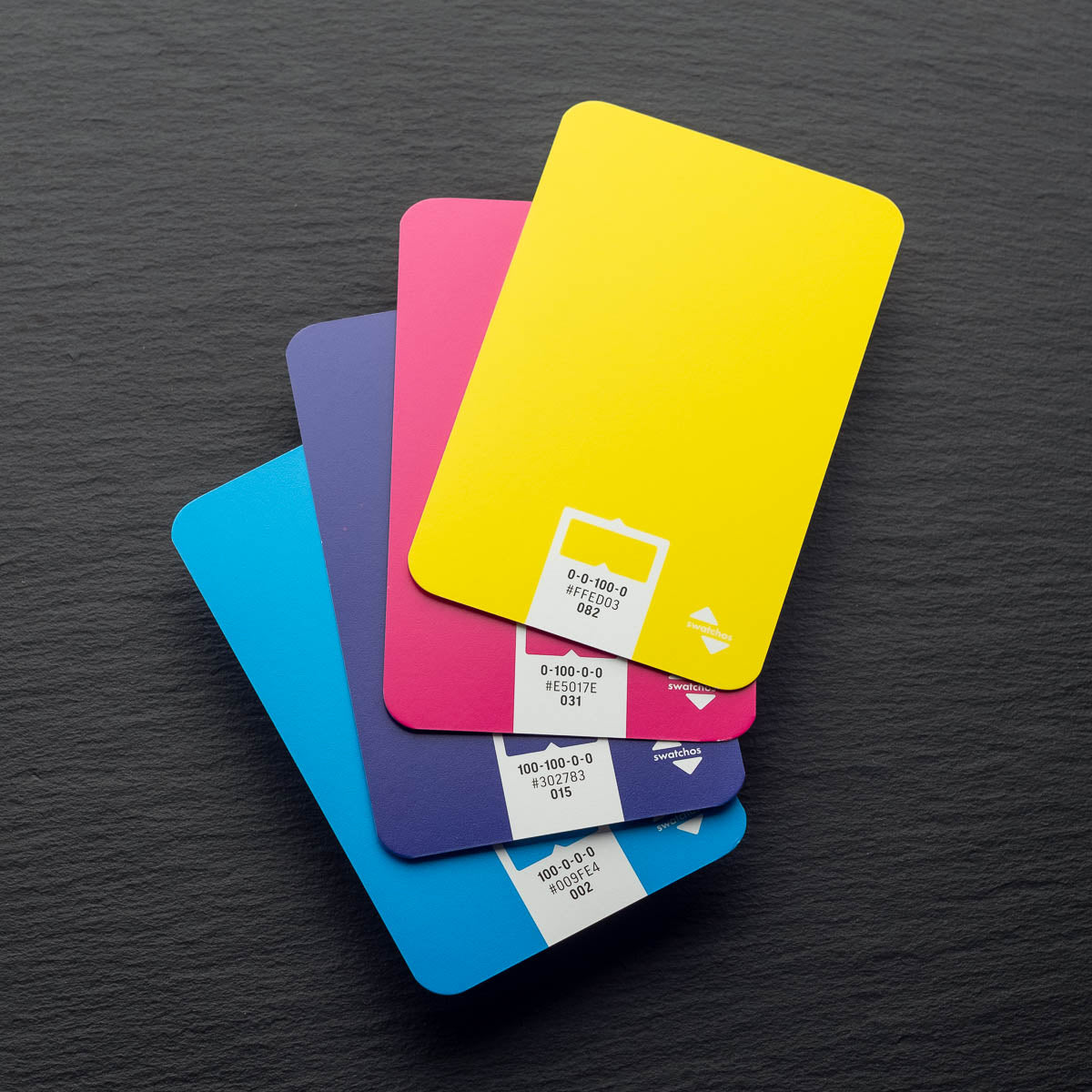 11,009,376
4 colour combinations
275,234,400
5 colour combinations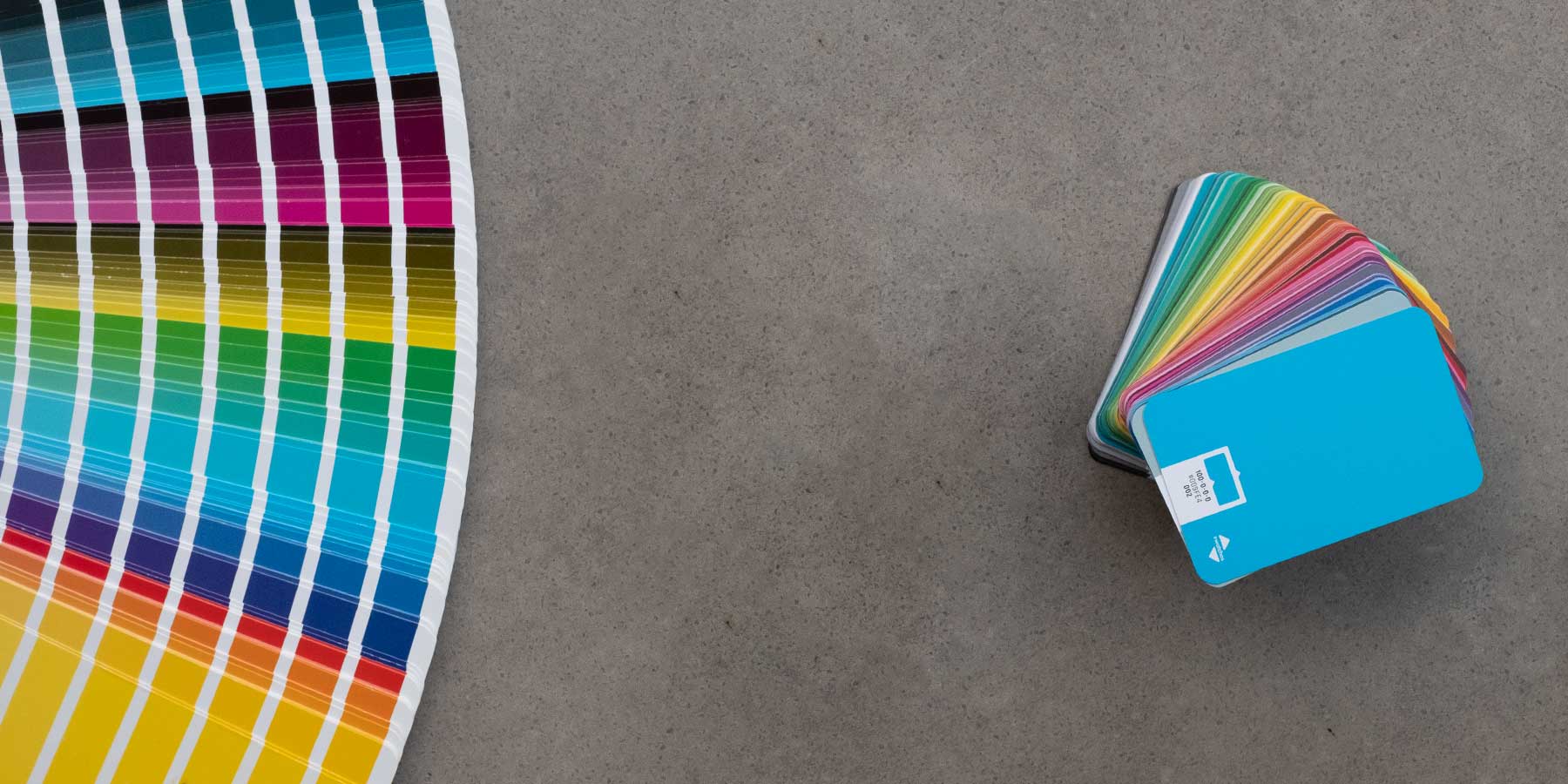 The Problem With Colour Books
Better Than Fan Style Colour Books
Colour books have one major issue. All the colours are stuck in one book. So if you want to put two colours next to each – you can't.
That's why Swatchos are individual cards. That's on purpose. They're designed to be played with, to be shuffled, to be mixed up.
Set your colours free.
How Swatchos Got Started On Kickstarter
How It Began: 100% Crowd Funded In 24hrs
Color Accuracy
Swatchos have been designed to be as colour accurate as possible. The cards themselves have been designed using the FOGRA39 colour profile which keeps the colour between the designer (me) and the printer as accurate as possible. The conversion of the those colours to RGB has also been carried out in a controlled way from CMYK FOGRA39 to sRGB.
To make working with Swatchos even easier you can download the FREE swatch files here...
Worldwide Shipping
Wherever you live we can deliver to you. For each location we have a slow, affordable and untracked option or a quicker, more expensive and tracked delivery method.
Get 30% Off Handbooks With The Creative's Bundle
Order Swatchos and get 30% off two Print Handbooks using code SWATCHOS30HANDBOOKS